We hope these posts bring you closer to nature and closer to us.
We'd love to connect in person or virtually. 
Comment on a post or contact us here.
Around 8 on a November morning a flash of movement from the window set Wilbur to barking.  "A hawk," Beth said, moving to the window overlooking the pond.  "No. A heron." She placed a hand on Wilbur's head. "Look - It's not even a deer. Just a bird." Still, he insisted on a few more barks before circling and settling back on the couch in the position closest to the wood stove.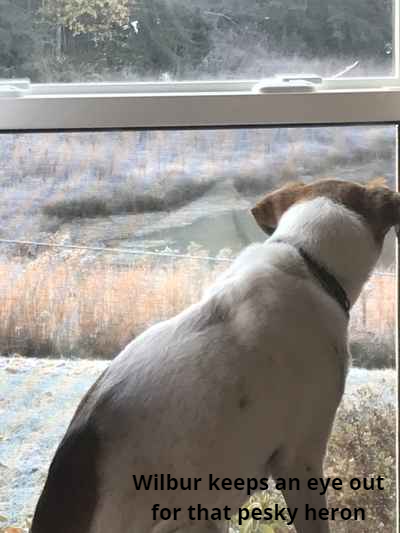 I stood directly in front of the stove.  The thermometer had said 27°F  that morning. Silver frost tipped the tall gras…
Get notified of new posts.