Welcome to Mucky Boots Farm!
A women-owned farm growing fruit & herbs.
Home of Ohio Elderberry Farm Kitchen 
We are, each one of us, a force of nature. 
Grounded. Strong. Relentlessly alive and creative.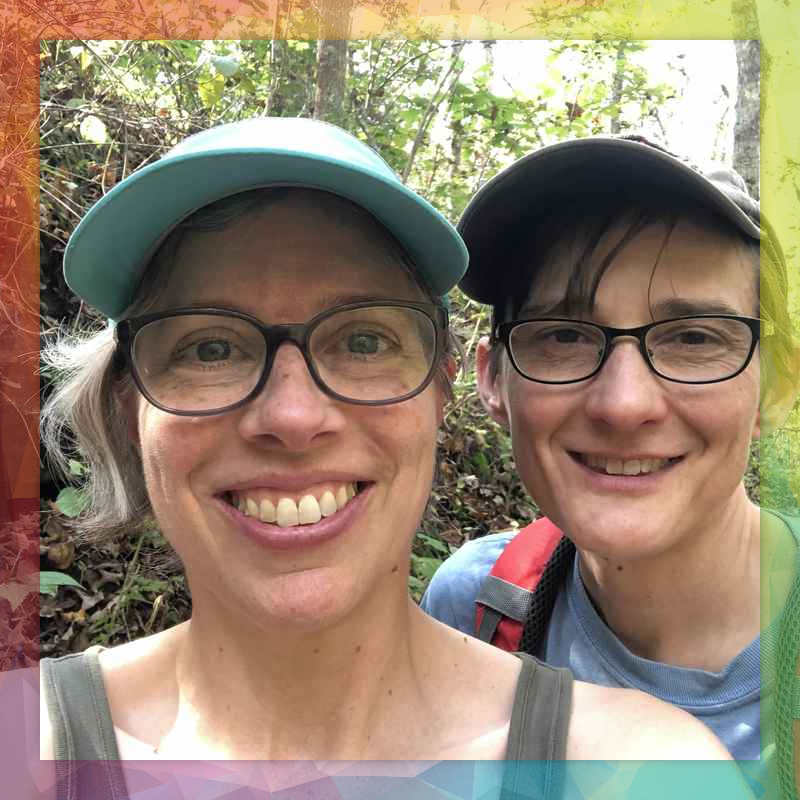 Yet we are often disconnected from nature and overwhelmed by the constant noise of modern life. The pinging of our phones and the hustle of trying to get everything done takes a toll. 
It doesn't have to be that way. Like many of you, we have turned our faces towards the sun and towards community. 
Every step we take to live and eat in right relationship to nature brings us closer to balance. We find ourselves in sunrises, bonfires with friends and the satisfying physical work of the farm. 
Join us? 
We are building a farm that supports
the land - through good growing practices
our community - through on-farm activities
health - through fruits and herbs
Our main offering is elderberry syrup - made from berries grown in the US and frozen immediately after harvest (not dried and shipped from overseas).  Our recipe uses little sweetener (local honey!) and not much else besides berries. 
It's delicious all by itself, or in fizzy water, on yoghurt, in smoothies, in a cocktail, in salad dressing, as a marinade, etc.  
Check out some recipes, learn about the health benefits of elderberries, or go straight to our shop to get some shipped to your door.

Taking care of yourself can be delicious AND good for the earth.
We've been growing fruits and veggies for 20 years.  For us, it's all about fresh, delicious and sustainable.  
Elderberry is a native plant here.  You can see it springing up along creeks and rural roads all over Ohio.
It does not require artificial fertilizers or herbicides, just lots of compost. The same is true for garlic. Growing these plants at scale does not damage our waterways and ecosystem.  They are good for the Earth and for people.
We are joyfully planting elderberries, garlic and as many other superfoods as we can on our little 20-acre corner of this planet.
Ohio Elderberry is...

US-Grown

Women-Owned

Local honey

American Elderberries

 
Elderberry Syrup is Here!   
👇👇👇

  ⁉️  Did you know  ⁉️  
  Elderberries contain anti-oxidants, and have immune-system stimulating, anti-bacterial, anti-allergic, and anti-viral  properties.   
(Inami et al, 1996, Schmitzer et al, 2012, Sidor and Gramza-Michalowska, 2015)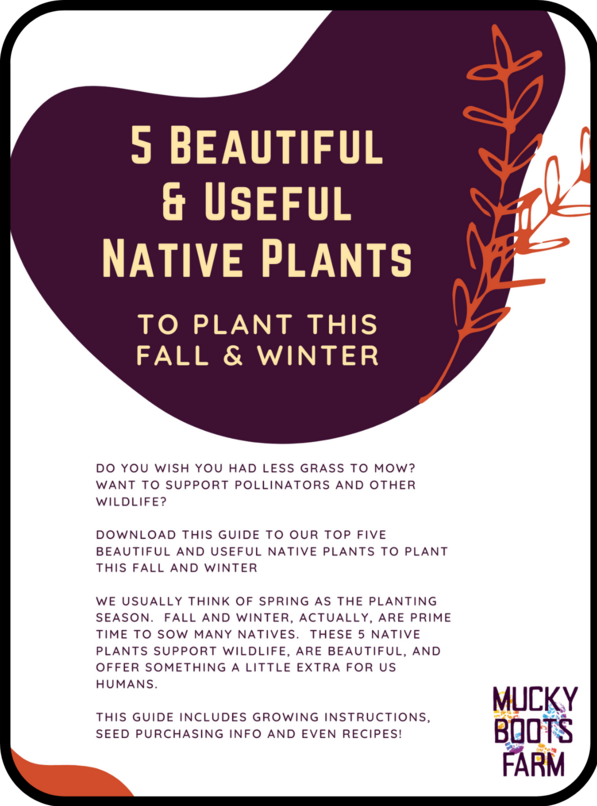 Download our Native Plant Guide and
support the bees, turtles, and butterflies!
This 7 page guide explains what you need to know to source and plant 5 native plants that
support wildlife
beautify your yard 
offer something extra for humans (like food and drink!)
Fall and winter are prime time to sow many native plants so don't wait. Let's get planting! Nature needs us all.